A space can be deleted.
The typical reasons to delete a space is:
You want to change its name (change space name).
You do not want to have it any more.
Note: A space with a custom domain can't be deleted. You have to open a support ticket to have it deleted.
How to delete space
1. Enter the Spaces Overview
2. Click the context button on the relevant space row
3. Click the Delete space option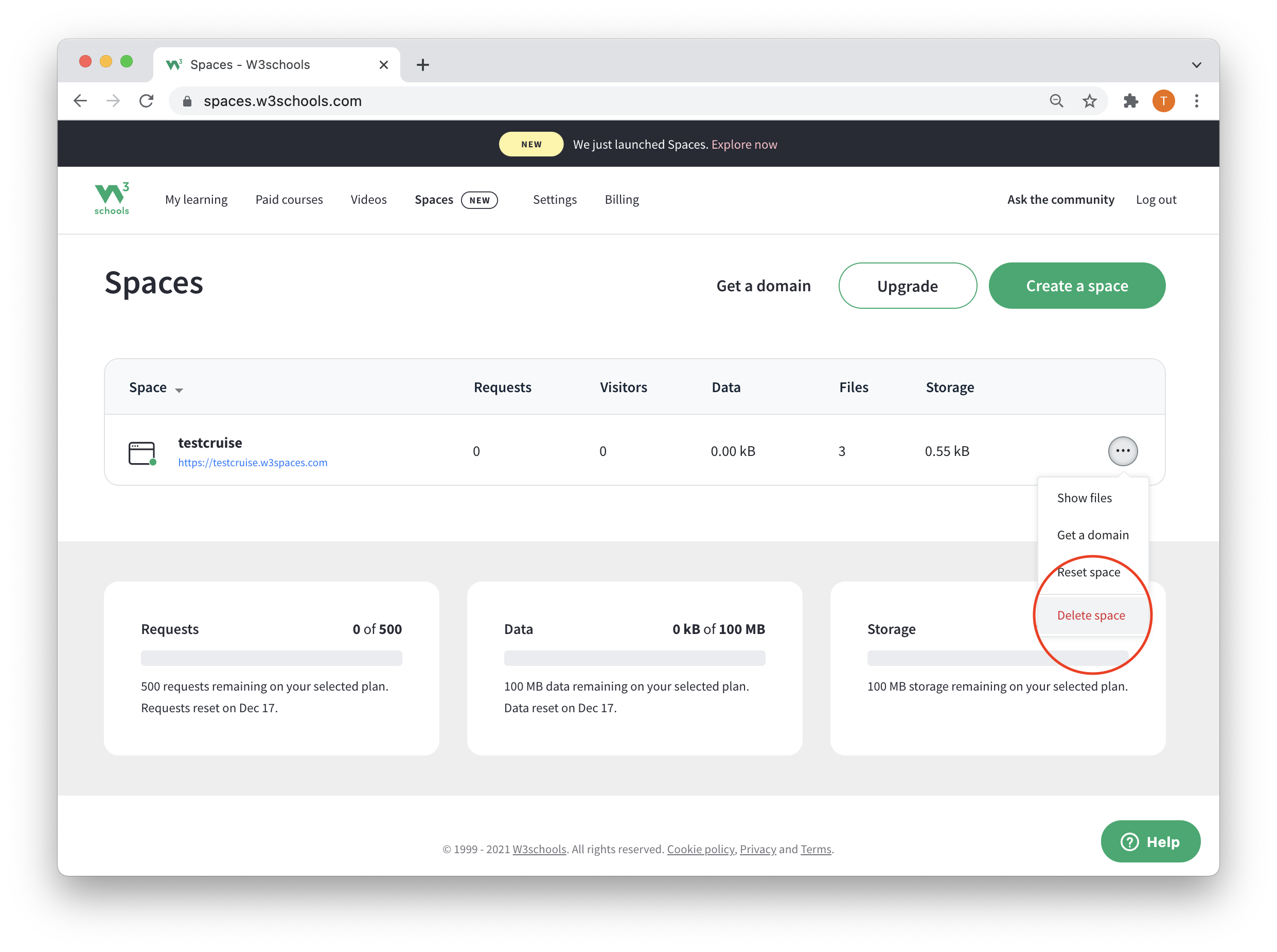 It is possible to reset your space and start over again.