Files can be uploaded to your Space.

To upload files:
Log on your account
Go to Spaces
Find the space you want upload files to
Enter that space, by clicking the name or the circle with three dots, and Show files
Click on Upload files or drag and drop the files to the file manager.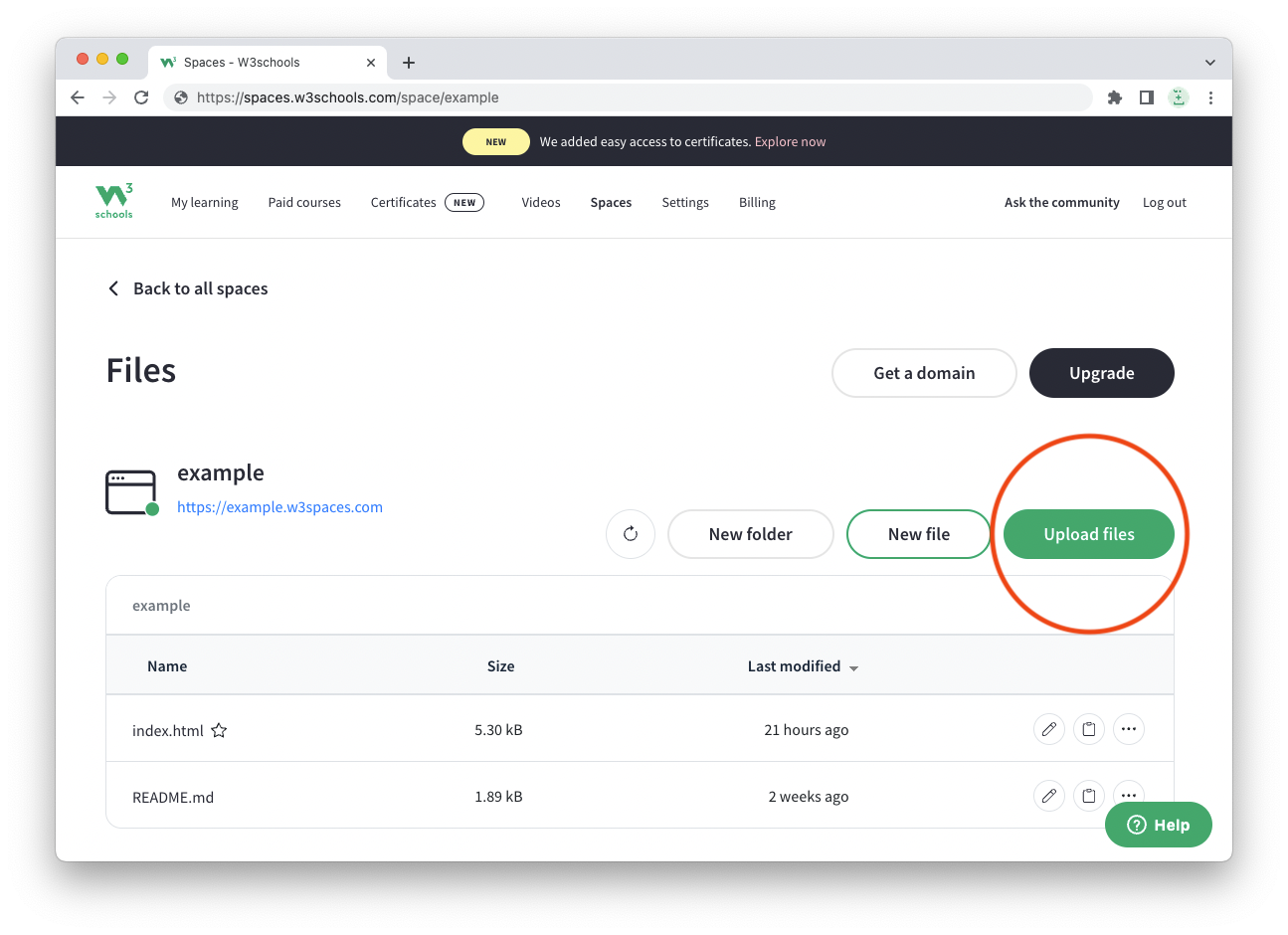 Tip: You can select multiple files and upload them all in one go.