Have you been invited to take a course or exam with W3schools? Please follow these instructions. To claim access to the courses and exams provided by your course administrator, you will need an account at W3schools.
Do you already have an account? Then reuse that account, and log in with your existing credentials.
---
Step 1 - Create an account
If you don't have an existing account, please create one. If you already have an account go to the next step. Remember to keep your password safe!
Fill in your information.

Check your inbox. You will receive a verification email.

Click the Verify email button in the email you got from us.
---
Step 2 - Log in with your account
When you have created your account, or already have an account, you need to log in.
Log in with your existing credentials.
Did you forget your password? No worries. You can reset your password on this page:

https://profile.w3schools.com/reset
---
Step 3 - Get access to course and exam
Please find the link you have received from your course administrator.
To get access, you will need to:
Click the link from the course administrator

Click on the button Claim access
Click on the button Go to course / exam
Example:
The link will look like this:


https://my-learning.w3schools.com/get-access/abcdef12345




The above link is just an example.
You will also receive an email with information about your course and exam - and a link where you access them.
---
Step 4 - Later access
All your courses, exams and completed certificates are available at https://my-learning.w3schools.com/certificates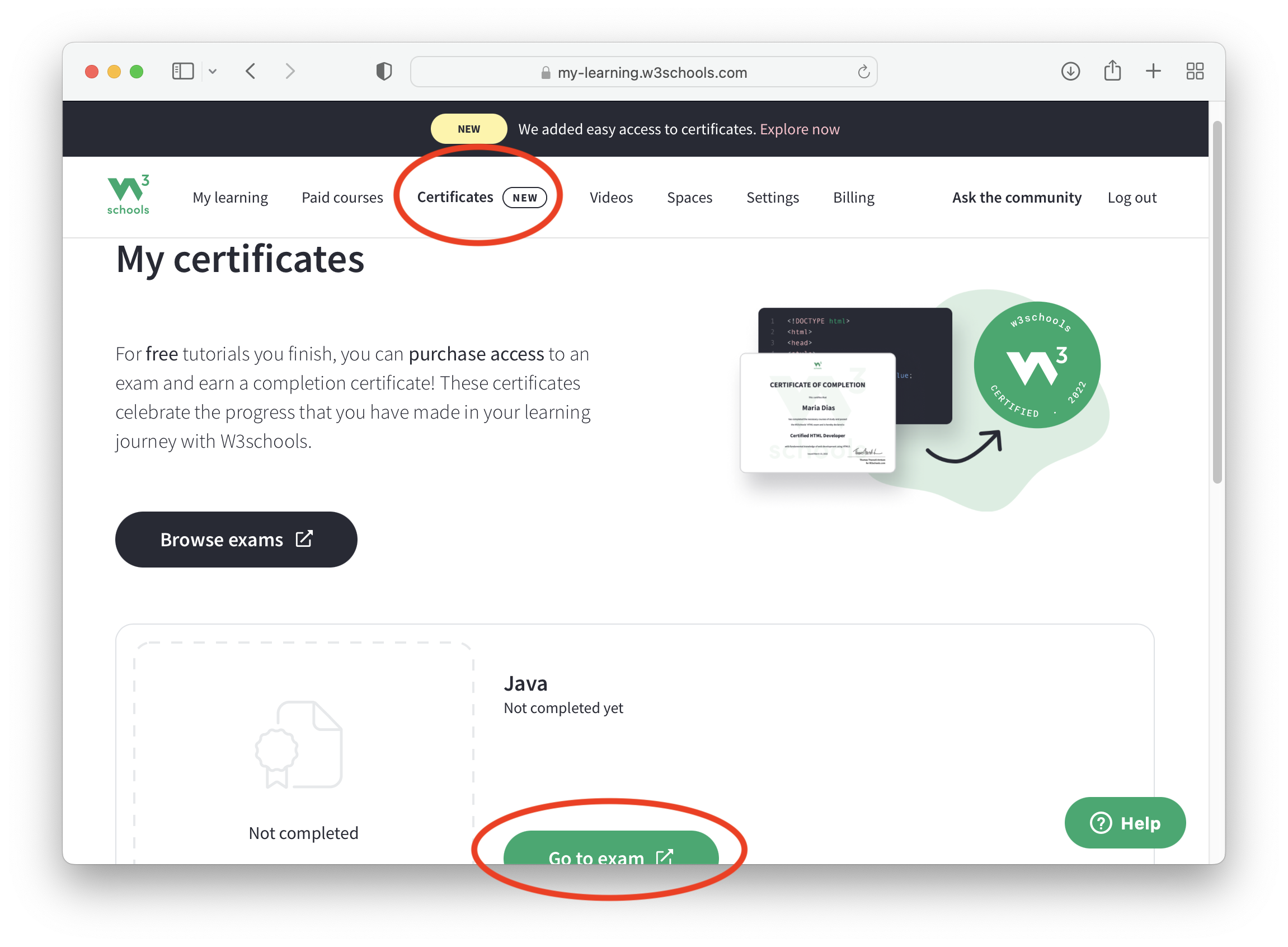 ---
We're here to help
Have any questions? You are welcome to contact us at exam@w3schools.com