New folders can be added in your Files Overview
You can create new folders using the "New folder" button.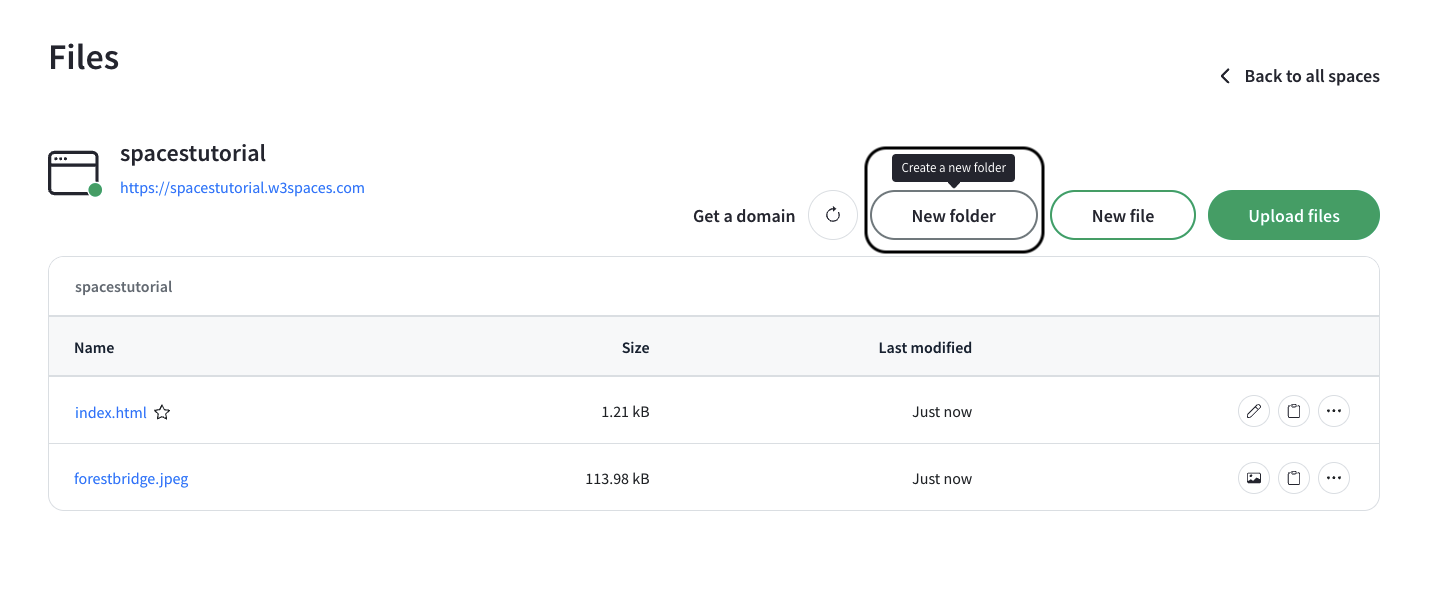 Click on the folder row to enter the folder: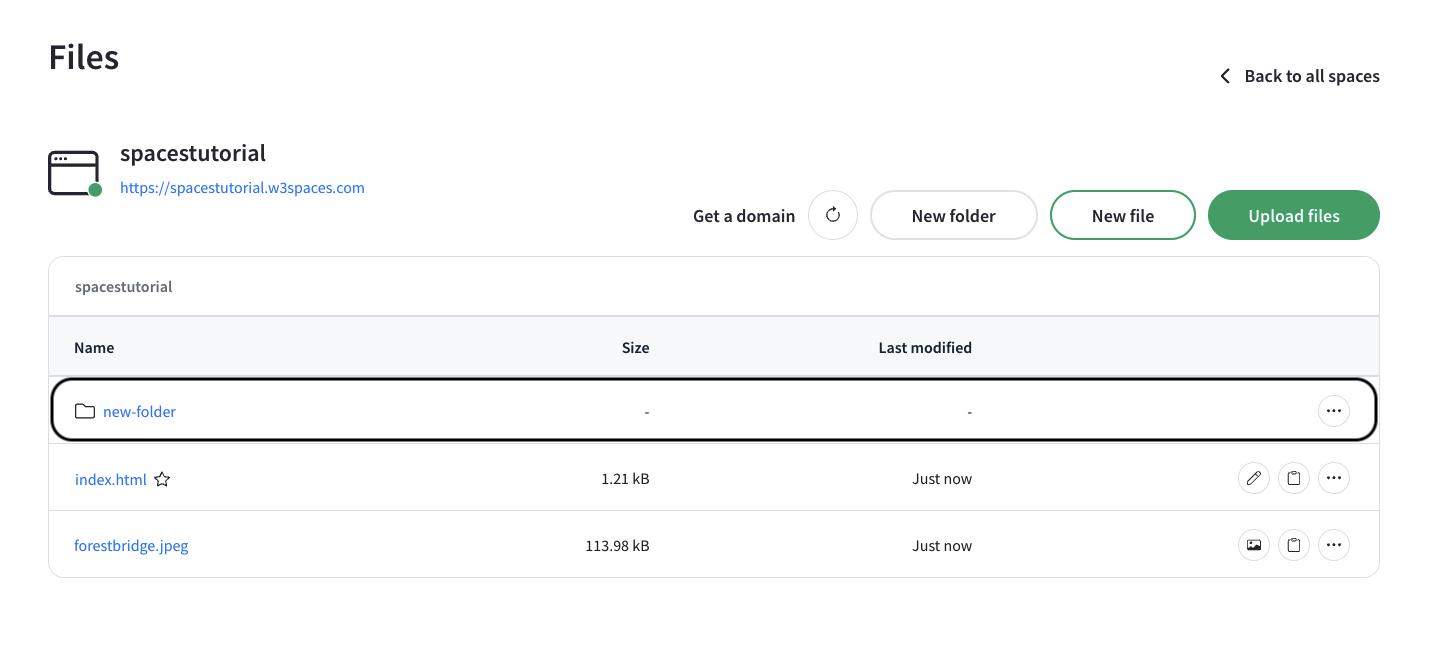 The current folder will be indicated at the top of the file manager bar.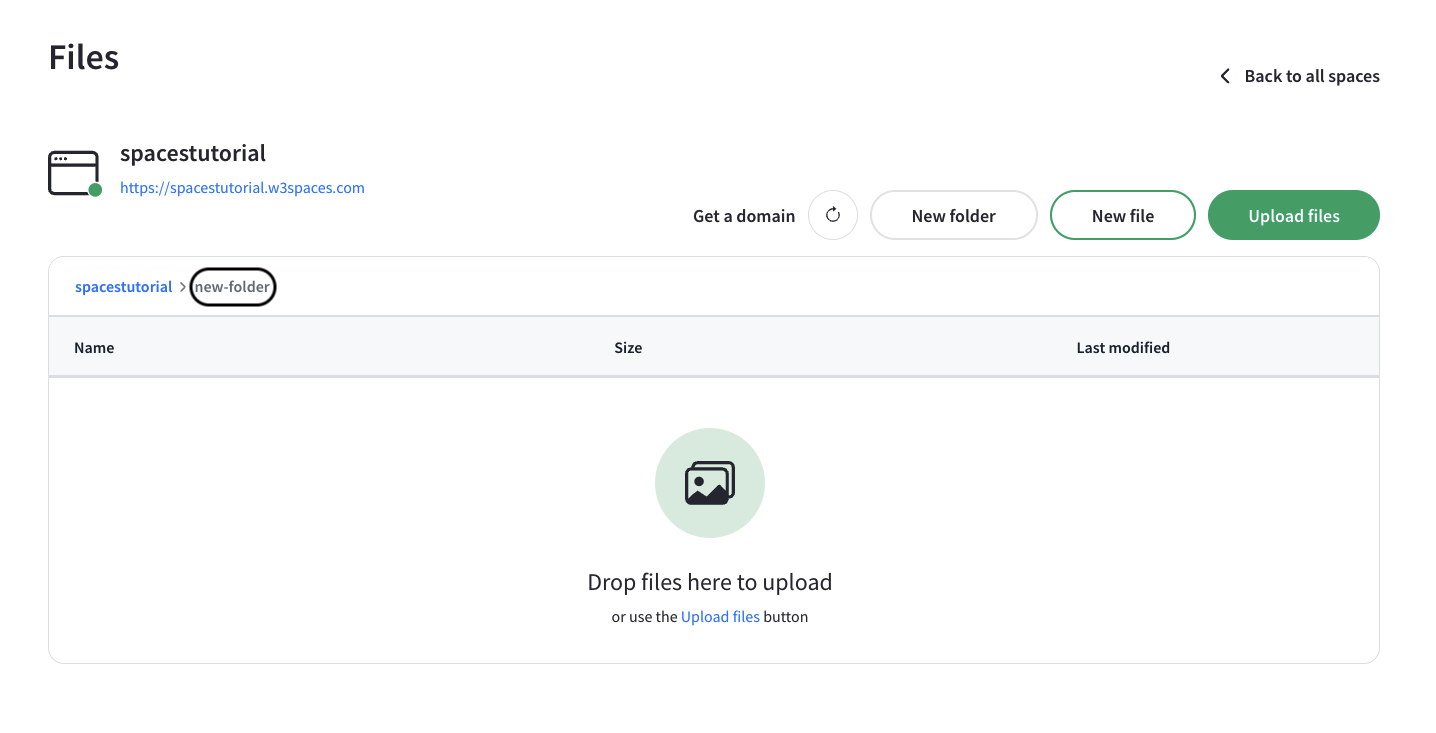 You can create more folders inside an existing folder.
Note: You can create up to three levels of folders.